Audrey Jun speaks on The Early Edition with Stephen Quinn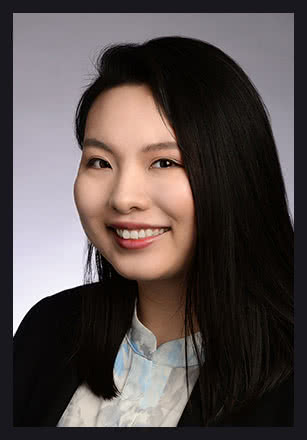 As the Federation of Asian Canadian Lawyers BC documentary committee chair, our own Audrey Jun, was in an excellent position to speak with CBC's Stephen Quinn about the challenges Asian-Canadian lawyers face being understood as equals.
The 8:12 interview, published on Nov 12th 2020, focuses on a new mini-documentary from FACL BC which looks at discrimination against the Pan-Asian legal community.
But I Look Like A Lawyer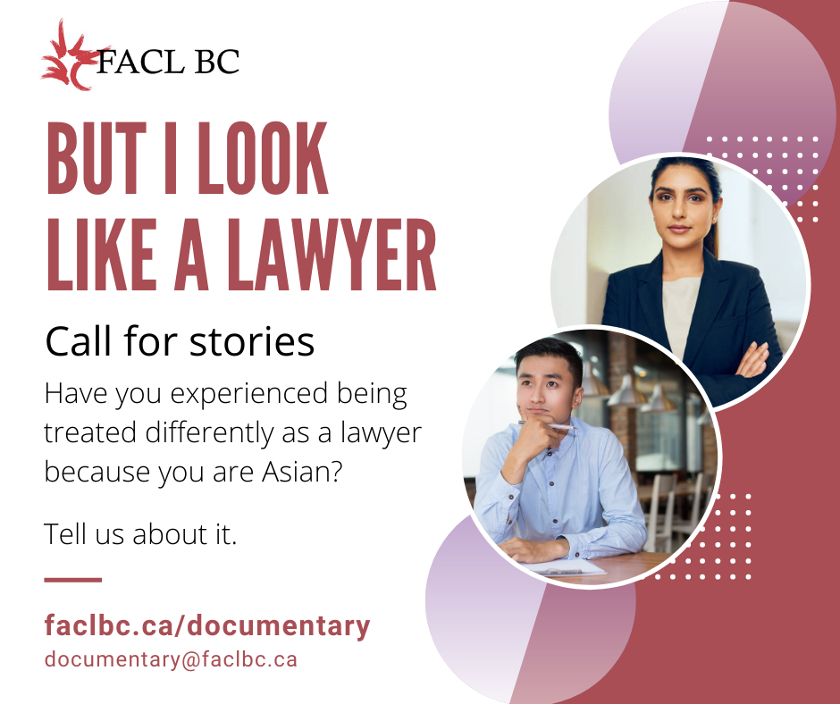 To quote the FACL BC website, the documentary is seeking real examples of any of the following situations:
Being mistaken for another racialized lawyer
During hearings and meetings, being asked where the (real) lawyer is
Fully suited, and being mistaken for an assistant, translator, or the accused in the courtroom
Attending recruitment or networking events where you're often overlooked due to:

Not playing the "usual sports" like golf, rugby or hockey
One's background (family, socioeconomic background)

Being excluded from firm after-work social events as the (only) racialized member
Being asked to speak "proper" English, or receiving repeated comments about how "good" one's English is
Being called racial slurs
Being asked whether they belong in the barrister's lounge
Being told one is there only because they are a "diversity hire"
Being questioned repeatedly by courthouse security despite regularly attending in court
By submitting stories and giving permission to share these difficult moments, even anonymously, participants can help increase intercultural awareness and competency within the legal profession.
The deadline for submissions was December 15th 2020, but if you have any questions you can contact documentary@faclbc.ca for assistance and information.
https://kmklaw.net/wp-content/uploads/but_I_look_like_a_lawyer_documentary.png
704
840
Ken Kramer
https://kmklaw.net/wp-content/uploads/kmk-logo-2019b.png
Ken Kramer
2020-12-31 15:46:14
2021-01-15 15:09:15
Audrey Jun speaks on The Early Edition with Stephen Quinn